THERMAFLEX® Liniment Gel*
*Not available in all countries.
Liniment with Cold-Hot Double-Effect for Fast and Effective Relief of Muscles, Joints and Tendons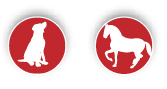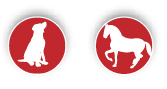 Key Constituents (per ml):
Menthol
40 mg
Melaleuca leucadendron
20 mg
Calendula officinalis
10 mg
Rosmarinus officinalis
10 mg
MethylSulfonylMethane (MSM)
4 mg
Complete formula that penetrates deeply.
With MSM — Promotes natural recovery in inflammatory processes.
Double cold-hot effect.

With Menthol — Cooling action in the surface.
Stimulates circulation — Allows longlasting heat sensation.

Fast and effective relief of muscle, joints and fatigued tendons.
Helps to prevent injuries relaxing rigid muscles, tendons and rigid joints before exercise.
Gel for easy application and quick absorption.
Suitable before or after the exercise.
Prior to exercise, it can help to prevent injuries.
After exercise:

Helps to relieve overloaded muscles and tendons.
Contributes to relieve joint stiffness.

For temporary relief of minor injuries, soreness, stiffness of:

Muscles.
Tendons.
Joints.
Contusions.

Support for physiotherapy protocols.
Direct application:

Apply it and gently massage the localized area.
Repeat every 12-24 hours.
Do not bandage.

Body Bracing Technique: Helps to relax muscles subjected to intense exercise.

Dilute 15 ml of THERMAFLEX® Liniment Gel in 1 L of warm water.
Apply with a sponge on the specific area.

Body Wash Technique (horses):
– Dilute 30-60 ml of THERMAFLEX® Liniment Gel in 2-4 L of cold water and add 60-120 ml of vinegar.
– Apply with a sponge over the whole surface of the horse, avoiding the face.
Download
RED CELL® Avian – Multivitamin and Multimineral Supplement Rich in Iron, Copper and E, B2, B6, B9, B12 and K3 Vitamins, Specially Designed for Sport, Breeding and Weakened Birds
MEGATOP® Powerflex – Natural Concentrate Supplement of Highly Bioavailable Omega-3 Rich in DHA, EPA and Vitamins A and D3, Formulated to Optimize Locomotor System, Cardiovascular Function and Sport Performance
TITANIUM® MuscleGuard Recovery – Powerful muscle protector and recuperator with synergistic formula for high performance horses
ABSORBINE® Veterinary Liniment Gel – Liniment gel with hot/cold effect for a fast and effective relief of sore muscles, joints and tendons