*Not available in all countries.
Detangler, conditioner and brightener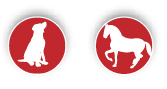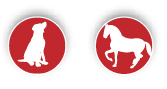 Presentation:
Liquid
946 ml

Composition:
Conditioners
Vitamins
PABA sunscreen
Fragrances
Ready-to-use spray that puts a brilliant shine on coats, and detangles manes and tails.
Doesn't dry out or damage hair and minimizes breakage.
Includes conditioners and PABA sunscreen to help prevent bleaching and protect from wind, weather and sun.
This vitamin-rich conditioner makes manes and tails more manageable and tangle free.
Repels dust and dirt.
Main and tail nourishing and detangling.
For animals with skin sensitivity.
Horses and dogs.
After shampooing, remove excess water. Spray a fine mist over the entire horse. Brush in direction of hair growth.
Download