*Not available in all countries.
Ultra-hydrating conditioning shampoo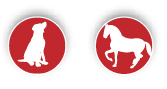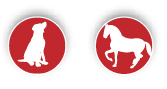 Presentation:
Liquid
946 ml

Composition:
Conditioners
Amino acids
Organic vitamin E
PABA sunscreen
Rich and thick lather, washes away dirt and dandruff.
Protects skin and coat with protein-enriched conditioners, vitamin E and PABA sunscreen.
Contains three specially formulated surfactants that clean gently and effectively.
Rinses out quickly and easily.
Leaves coat shiny and manageable.
For coat, mane and tail.
Skin and coat protection against UV rays and external agents.
Dirt, skin detritus and dead hair removal.
Horses, cattle, dogs, camelids, etc.
Mix 60-120 ml in a bucket of water. Wet horse's coat thoroughly and lather entire body. Let stand for 3 minutes and rinse.
Download