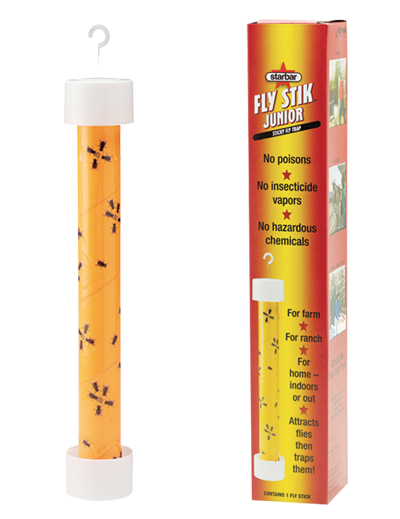 *Not available in all countries.
Fly trap for indoor and outdoor use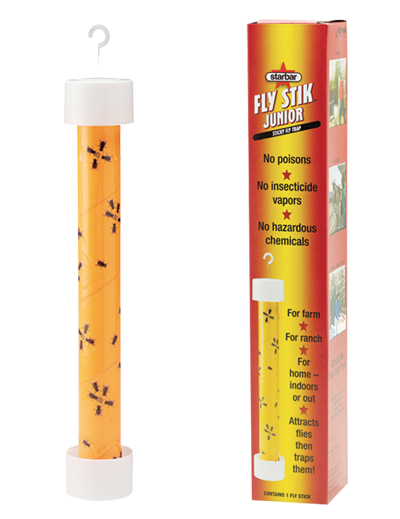 Presentation:
Tube
1 trap per package

Composition:
Does not contain chemical substances.
Disposable trap for vertical hanging.
Convenient small size (30 cm) for indoor and outdoor use, in barns, stables, corrals and homes.
Special long lasting and waterproof adhesive layer.
Contains no insecticides, no poisons and no hazardous chemicals.
Reduction of the stress suffered by horses by minimizing the discomfort caused by the presence of insects.
Carefully remove it from the package – remember it is very sticky. Pull out hook and hang from ceiling or exposed rafters high enough to be out of reach of children or pets.
Replace when 80% or more of the exposed surface is covered with trapped insects.
Download
You might be interested in…