SHOWSHEEN® Hair Polish & Detangler*
*Not available in all countries.
The hair polish and detangler for horses #1 in the world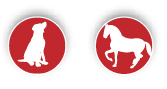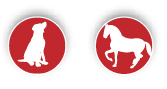 Presentation:
Liquid
– 950 ml refill
– 1.2 l spray
– 3.8 l refill

Composition:
Silk amino acids
Pro-vitamins
Sandalwood and jasmine fragrance
Contains pro-vitamins and silk proteins for nutrition and brightening of the coat, promoting a stronger, longer and healthier hair.
Leaves an outstanding satin shine that highlights coat color and muscle definition.
Helps reduce the brushing time.
Maintains mane and tail tangle free.
Repels dust and dirt, and prevents stains, to keep horses cleaner longer.
Dries quickly.
It can be used on dogs, cattle, or other contest animals.
It can be combined with SHOWSHEEN® 2-in-1 and/or SHOWSHEEN® Stain Remover for a more complete action.
In animals with coat problems, promotes a stronger, longer and more shiny hair.
Use before clipping for removing burrs, sand spurs, tough knots and eliminating static under blankets.
Use in fairs and contests, on horses, dogs, cattle, etc.
Shampoo the animal and rinse thoroughly, removing excess water with sweat scraper. Apply to coat and stroke hair flat with palm of hand or fine brush. Apply to mane and tail, then comb through. No washing off; nourishes for days.
For weekly touch-ups, brush animal thoroughly. Apply to the coat, mane and tail while dry. Then hand stroke or brush in direction of hair. To easily remove burrs and tangles, allow mane and tail to dry before combing.
Do not use on saddle area of the horse.
Download